Thanks Everyone for another great sale!!
We have 20 After Sale Bulls for sale.
Two eighteen month old bulls and eighteen spring yearling bulls for sale.
Bulls are priced from $3000 to $5000.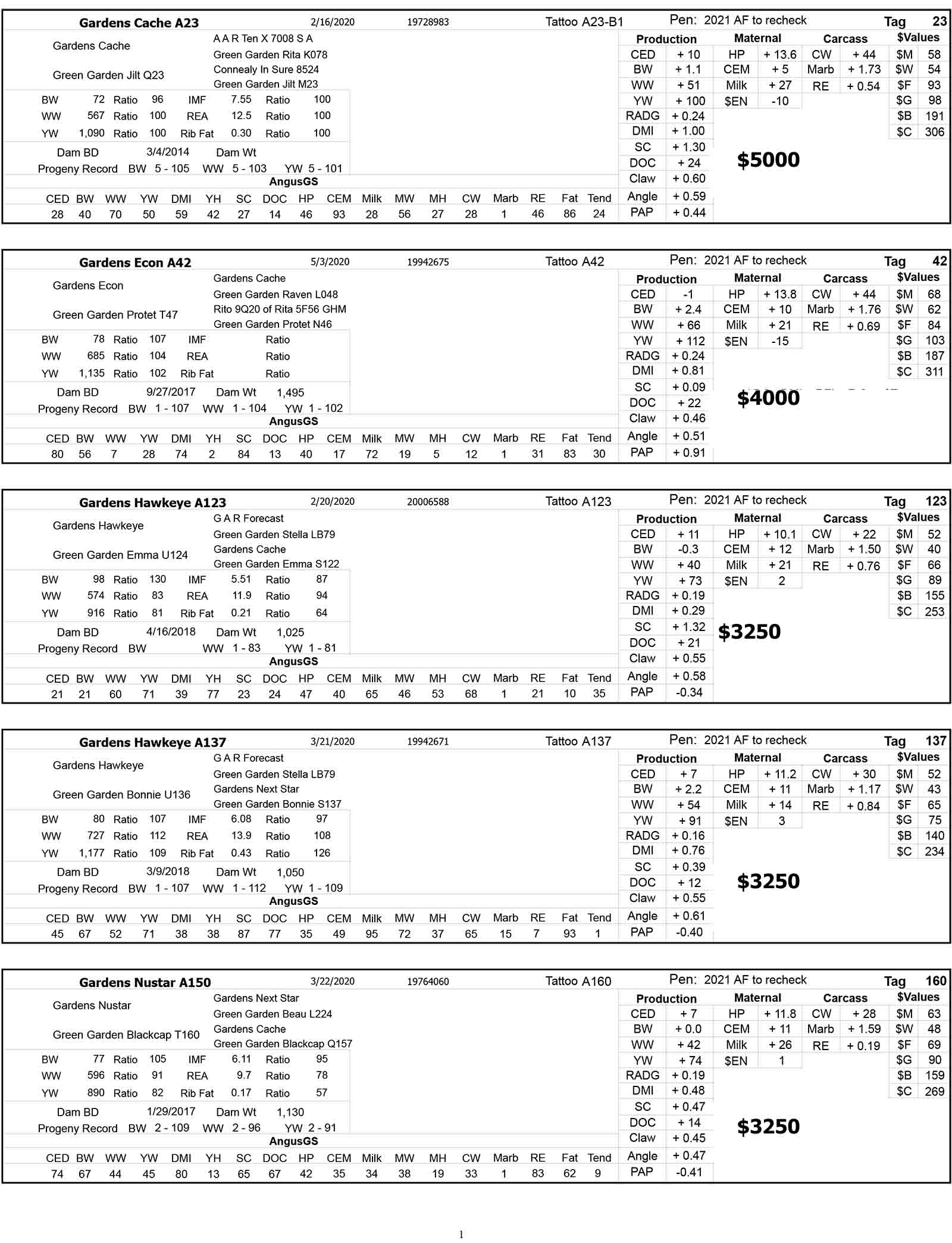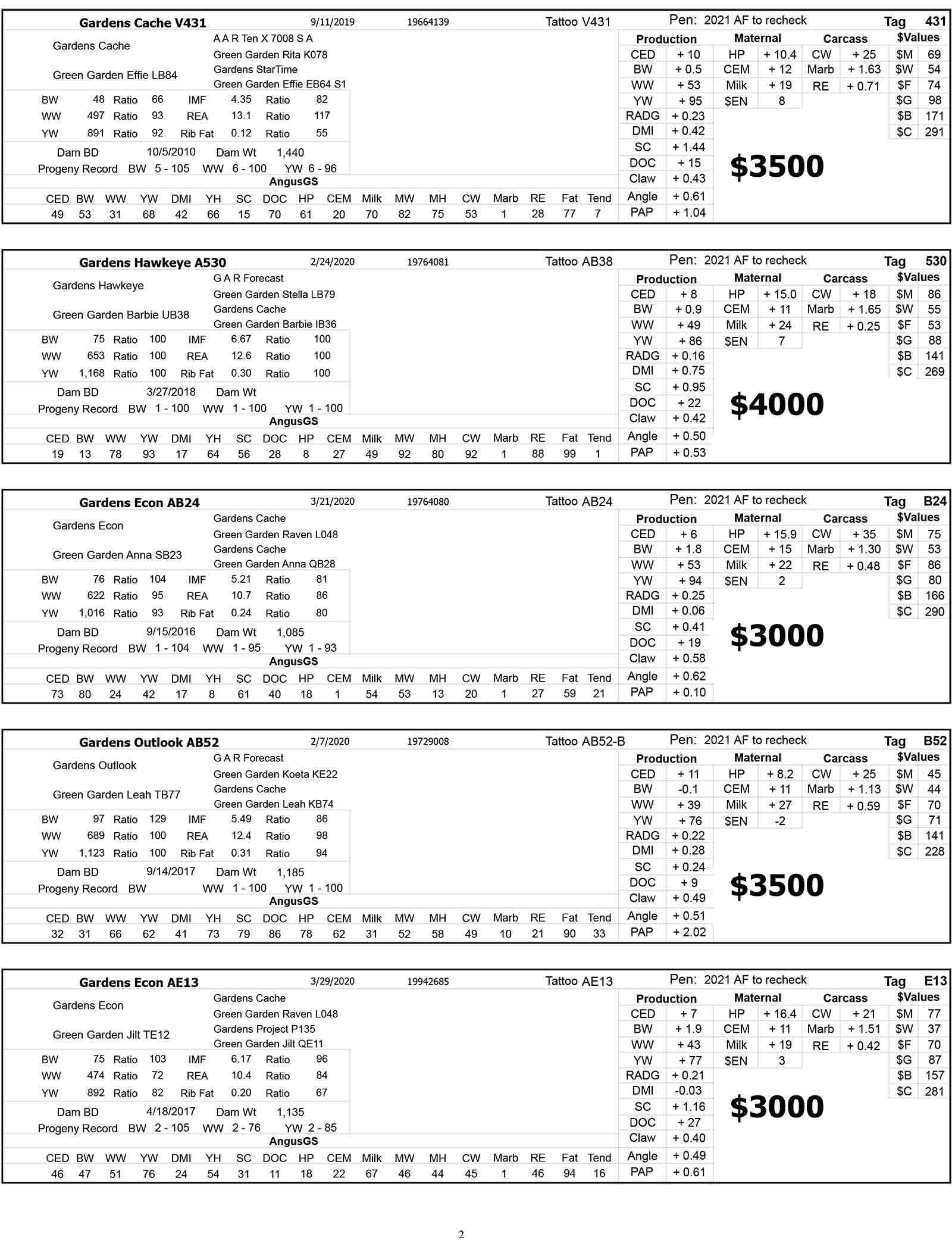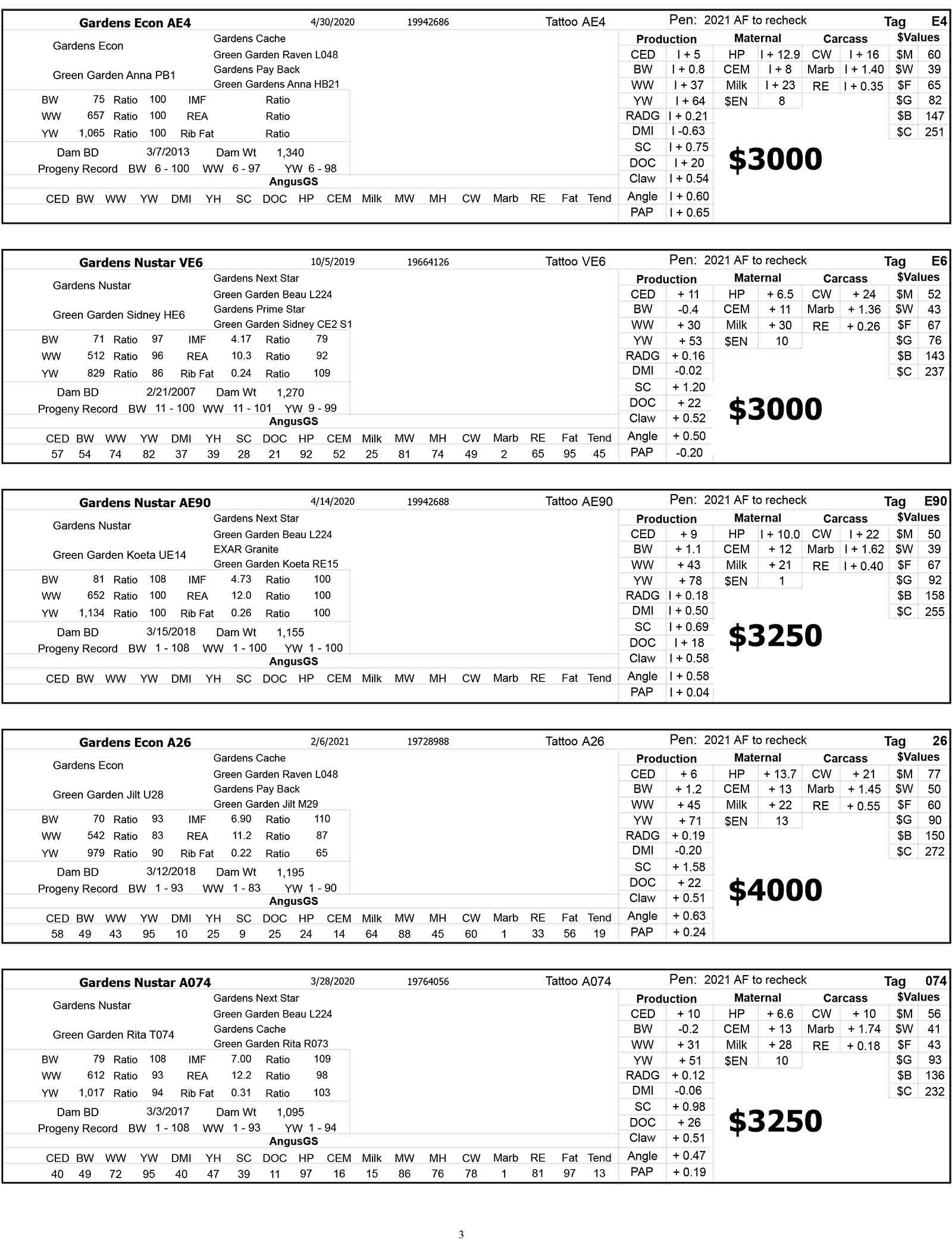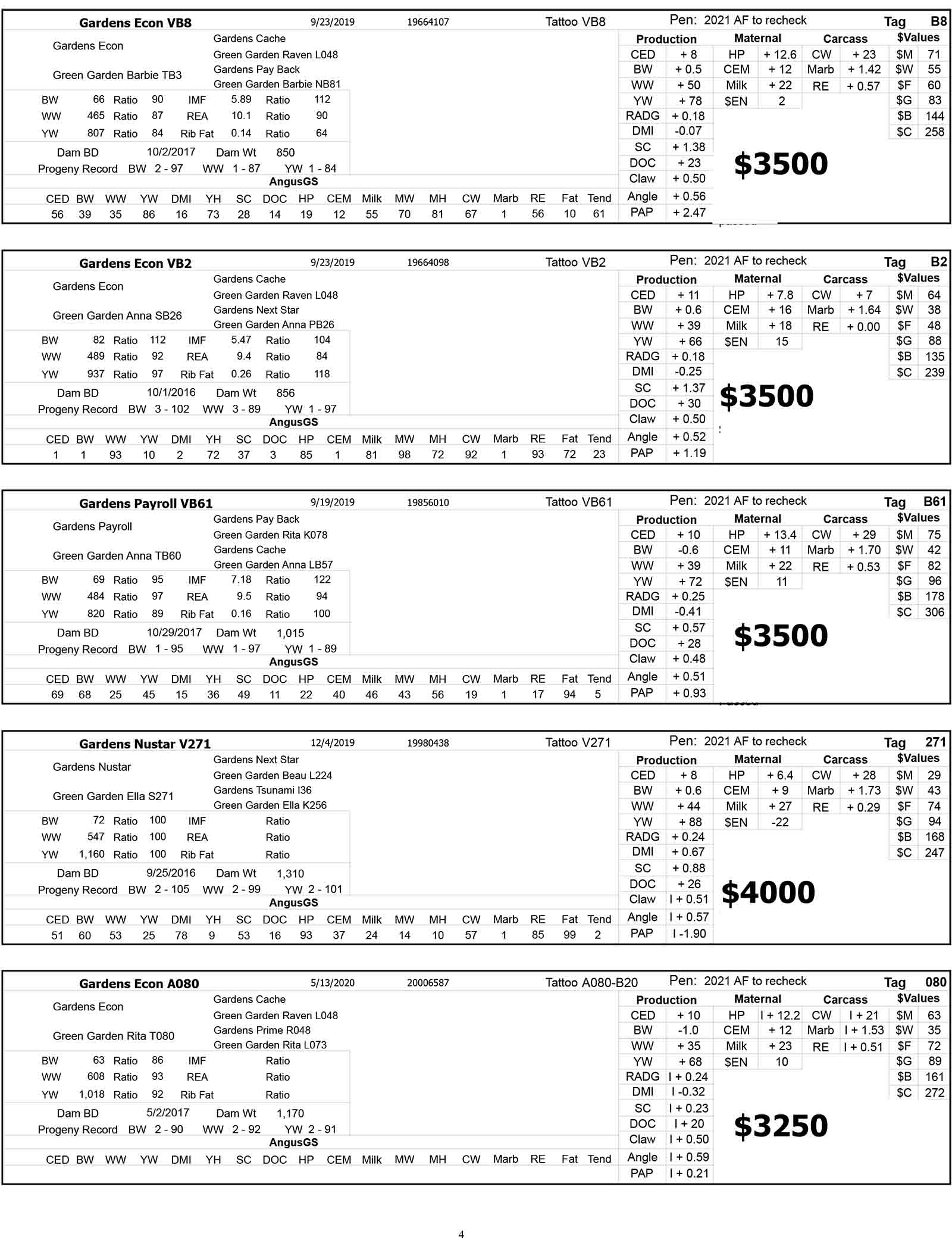 Green Garden Angus currently has 16 registered open heifers and two commercial heifers for sale.
Average Marbling EPD for these females is 1.29 which ranks in the top 1% of the breed.
$1500 for choice or $1250 per head for the group.
For more information, call the office at 785-472-3752, Ben at 785-472-1164, or Email janssen@greengardenangus.com